Hello everyone, how was your week? I hope you had an awesome Labor Day.  I'm pretty sure EVERYONE has started back to school by now. Usually, the day after Labor Day is the kick-off for every remaining school that didn't start prior. So, what now?  No worries, it's the weekend! No need to get bummed out, you can still get out & enjoy time with the family…& I have just the thing to cheer you up…
Let's go out to eat! Yep, I have a list of a few great restaurants & eateries to treat your palate like royalty!  I've been giving you great recipes all week to try at home…so now, it's time to give yourself a treat, you deserve it. 🙂  I tried to pick the best chains that are globally located, so hopefully…most of you will be in proximity to some of the choices listed.  Ok, let's get started!
Red Robin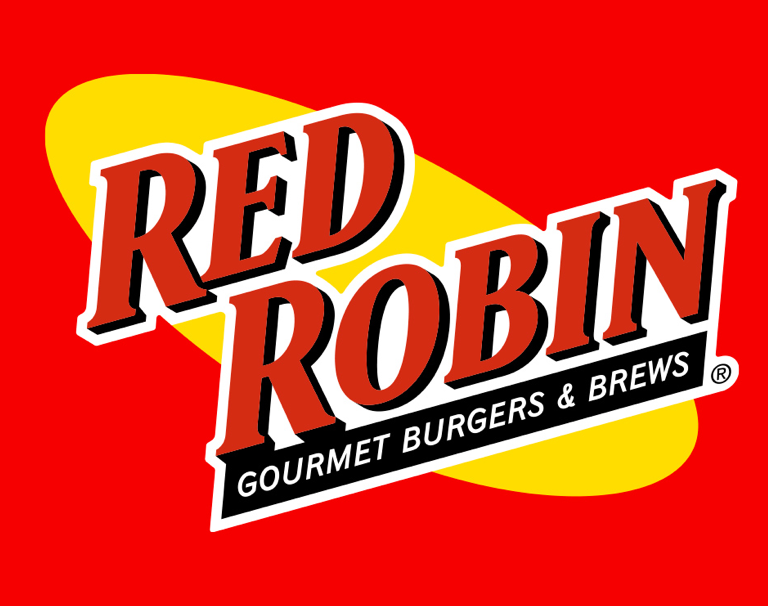 With a wacky mascot that makes special appearances, a children's birthday club, and balloons galore, Red Robin has long been a fun place to take the family. Now, thanks to a new kids' menu that started rolling out in February and should be chain wide this month, it can be a healthy one too. Grilled chicken with Parmesan noodles, veggie burgers, and five side choices, including cantaloupe wedges, carrots with dip, and apple slices, are new to the menu. For families with food allergies, Red Robin offers a detailed yet easy-to-understand ingredient guide. It also sponsors a recipe contest every year for 6- to 12-year-olds.  Last year's winning recipes are available in a cookbook sold online; all proceeds go to charity.
Chili's 
The kids' menu keeps growing: The chain recently added three more sides — corn, mandarin oranges, and pineapple — to the seven options it already had. Entrees range from grilled chicken to pasta to pizza. While many restaurant chains support charities, Chili's is exceptional, raising more than $8 million for St. Jude Children's Research Hospital last year.  Call-ahead seating available in all locations and reservations at most.
Denny's
I grew up hanging out at this restaurant.  There's no denying that the children's menu at this chain is far out: While your kids are waiting for their star-shaped chicken nuggets, anti-gravity grapes, astronaut applesauce, or any of the other space-themed food item to arrive, they get to sip their milk or juice from a rocket-shaped cup. On the serious side, the chain puts complete nutrition and allergy info for all its dishes, including its healthy Fit Fare items, online. Trans fat is out of most dishes — and the chain should be completely free of this unhealthy fat by this fall.  Call-ahead seating accepted at some locations.
Soup Plantation/Sweet Tomatoes
Buffets are a godsend when your kids won't sit still for long. This chain, known as 'Souplantation' in Southern California and 'Sweet Tomatoes' in the rest of the country, is particularly wonderful because it's cheap (less than $10 for adults and $5 for kids 3 and over), fast, and focused on healthy food. It features a pasta station, eight soups, a 55-foot salad bar with plenty of fruits and vegetables, a bakery section with focaccia pizza and low-fat muffins, and a soft-serve "fro yo" machine. But it's also a great place for picky eaters to try new foods — like banana squash — because they can take just a little from the buffet.  Call-ahead seating available at some locations.
Claim Jumper
The only chain on the list to have separate menu options for younger and older kids, Claim Jumper's choices are extensive — 15 entrees and 10 sides. While you'll find some typical foods, the build-your-own pizza, frozen grapes, bean-and-cheese burritos, and barbecued chicken breast are more fun options. And there's even a healthy dessert for kids: frozen chocolate-banana bites. Children 2 and under get a free plate with turkey, cheese, applesauce, and mandarin orange slices since the chain thinks that even the smaller kids' meal is too big for toddlers. Other thoughtful features: changing tables in the women's and men's restrooms and a chain wide no-smoking policy.  Call-ahead seating and reservations accepted at all locations.
Uno Chicago Grill
Forget everything you think you know about this pizza restaurant. If you haven't been there in a year or two, you're in for a pleasant surprise: It now offers lighter, flatbread pizzas and a kids' menu that features grilled chicken, whole-grain penne, and health-minded sides like broccoli, apples, and mandarin oranges. Kids can even put on an apron and make their own pie using flatbread dough, sauce, cheese, and toppings, which are brought to your table. The pizza is then baked and returned with the rest of the family's order. To add to the fun, some locations offer character nights and many give an apple to kids on their way out!  Call-ahead seating available at some locations.
IHOP
Order breakfast for dinner!  Another childhood favorite hangout! International House of Pancakes, stylized as its acronym, IHOP, is an American multinational pancake house/fast casual family restaurant chain that specializes in breakfast foods.  They even have special times daily when the kids can eat free!  You can check with the restaurant for more details.  Now, they don't actually label their menu as, "healthy meals" per say, but you can order a side of fruit & veggies to go with your meal.  Their kid menu includes; macaroni & cheese, grilled cheese & kid-sized pizza, in addition to their breakfast menu.
Now, if you don't live near any of these restaurants, that's ok, just pick one of your own favorites that's close to you, & enjoy!  If you don't want to go out, that's ok too…order in! Or, just sit back, relax & enjoy a home cooked meal at home.  Well, it probably won't be very relaxing if you're the one doing the cooking…but, you know what I mean 😉 So, enjoy your weekend!  Until next time, "Toodles!" 🙂